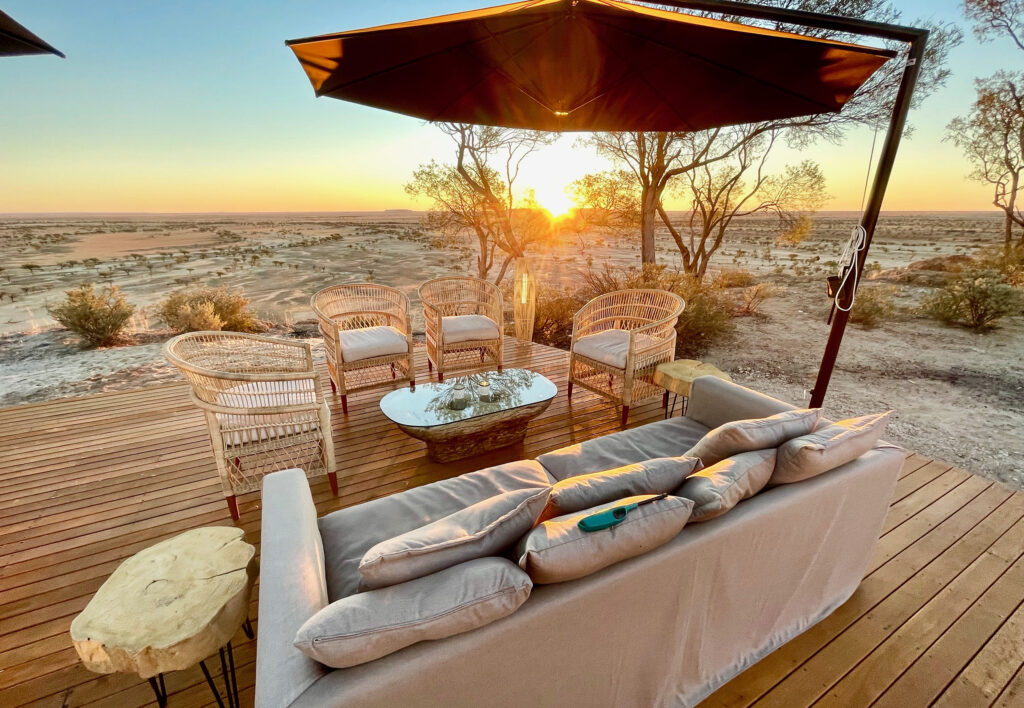 Rangelands Outback Camp is remote, located on top of a jump up or mesa on a working cattle property only 15 minutes from the town of Winton.  It is a self-contained camp operating "off grid" and very conscious of protecting the environment we share. The 6 luxury tents are powered by their own solar panels with a backup generator standing by just in case. The main tent, "The Mahal" features the "Sunset Deck" and the "Silver Trailer" kitchen which is the central hub of the camp.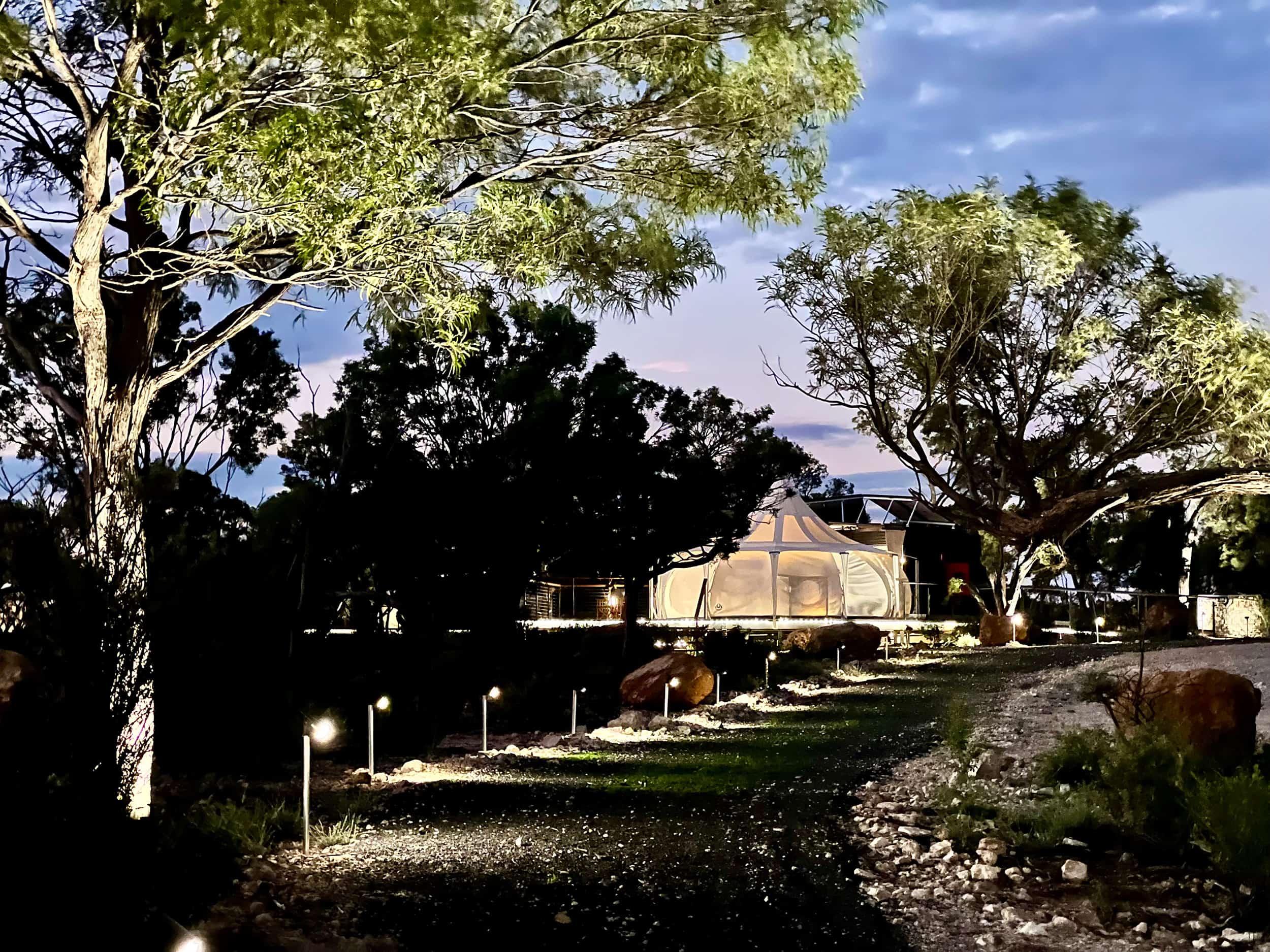 The exclusive adult only 6 tent camp exudes "it's very own Outback Experience like no other" – reflected by a comment of an early guest saying, "I have found my paradise". Whilst the camp is off grid & remote, you're still surrounded with all the key luxuries of home like air con/heating, a supremely comfortable king size bed, good wholesome food, fine wines, and top shelf spirits.
Each tent with a stunning "outback view" shower sits like a luxury capsule within the surrounding bush away from other tents for ultimate privacy. It is the soft touches that surprise in this remote outback location and the understated quality is very much in tune with the environment.
The following range of experiences have been designed to make the most of your stay whilst at Rangelands Outback Camp. All tours offered have been selected so you can take in all there is to see in this amazing location during your stay. Expect to be as busy or as relaxed as you desire. Our team are here to make your visit unforgettable.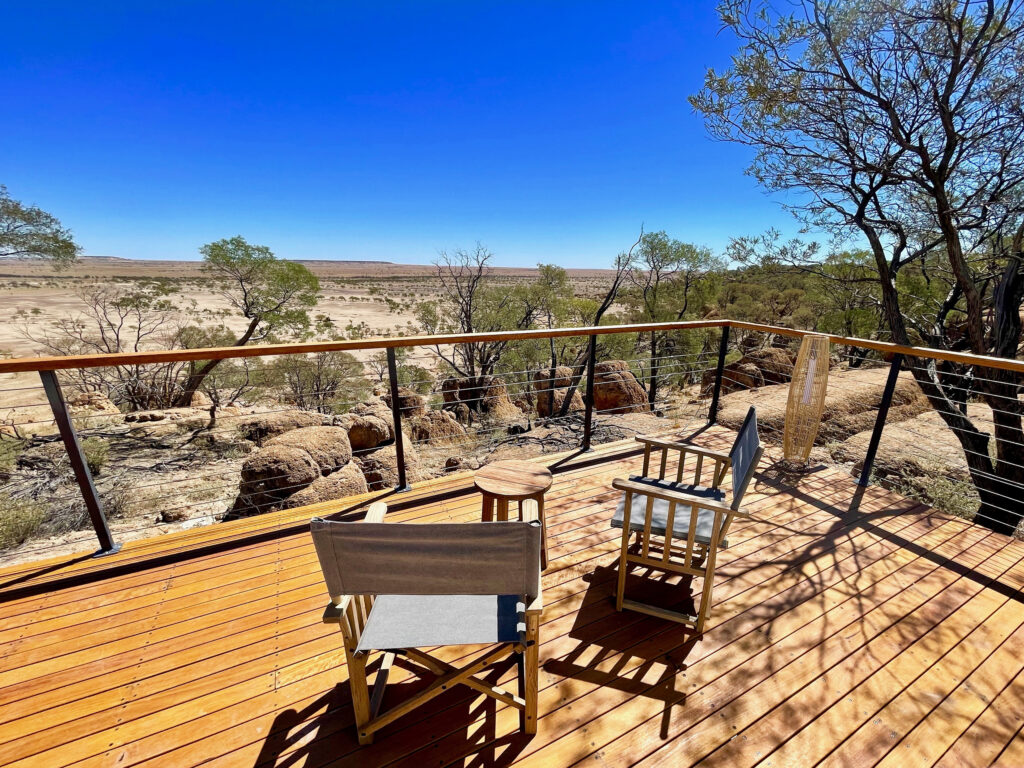 Phone:
0411 884 499
+61 411 884 499