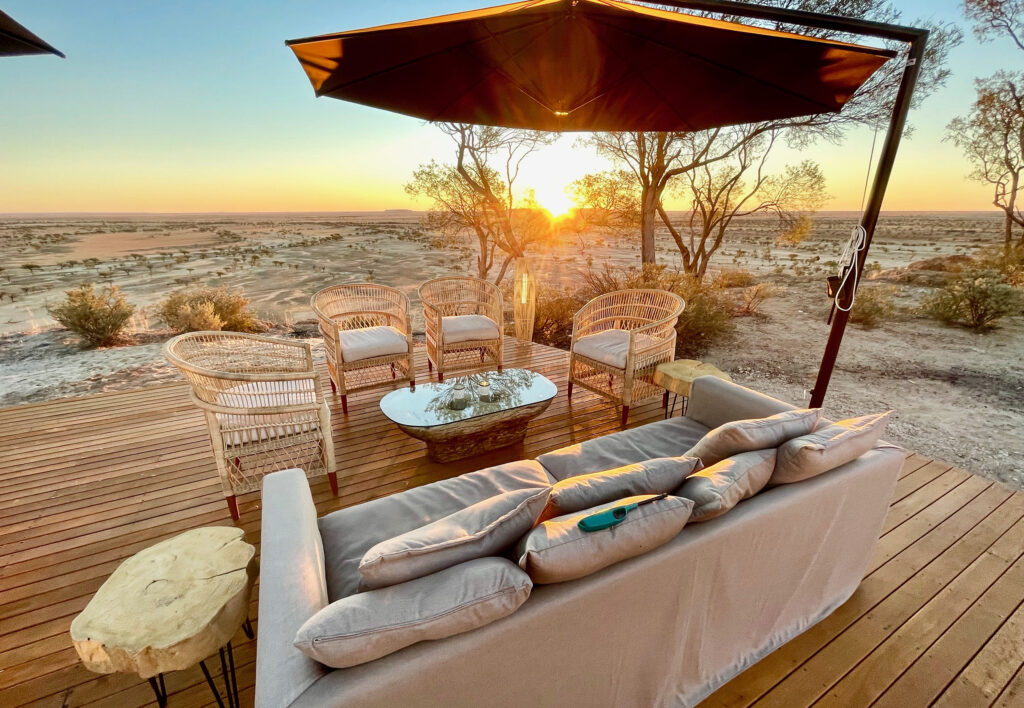 Rangelands Outback Camp is located atop a jump up or mesa on Rangelands Station, a working cattle property 10km north of Winton, Queensland, Australia. The Winton Shire covers 53,935 square kilometres and has a population of a mere 1,600 people. It is the centre of an important cattle and sheep raising region of predominantly flat semi-arid land known as the Channel Country.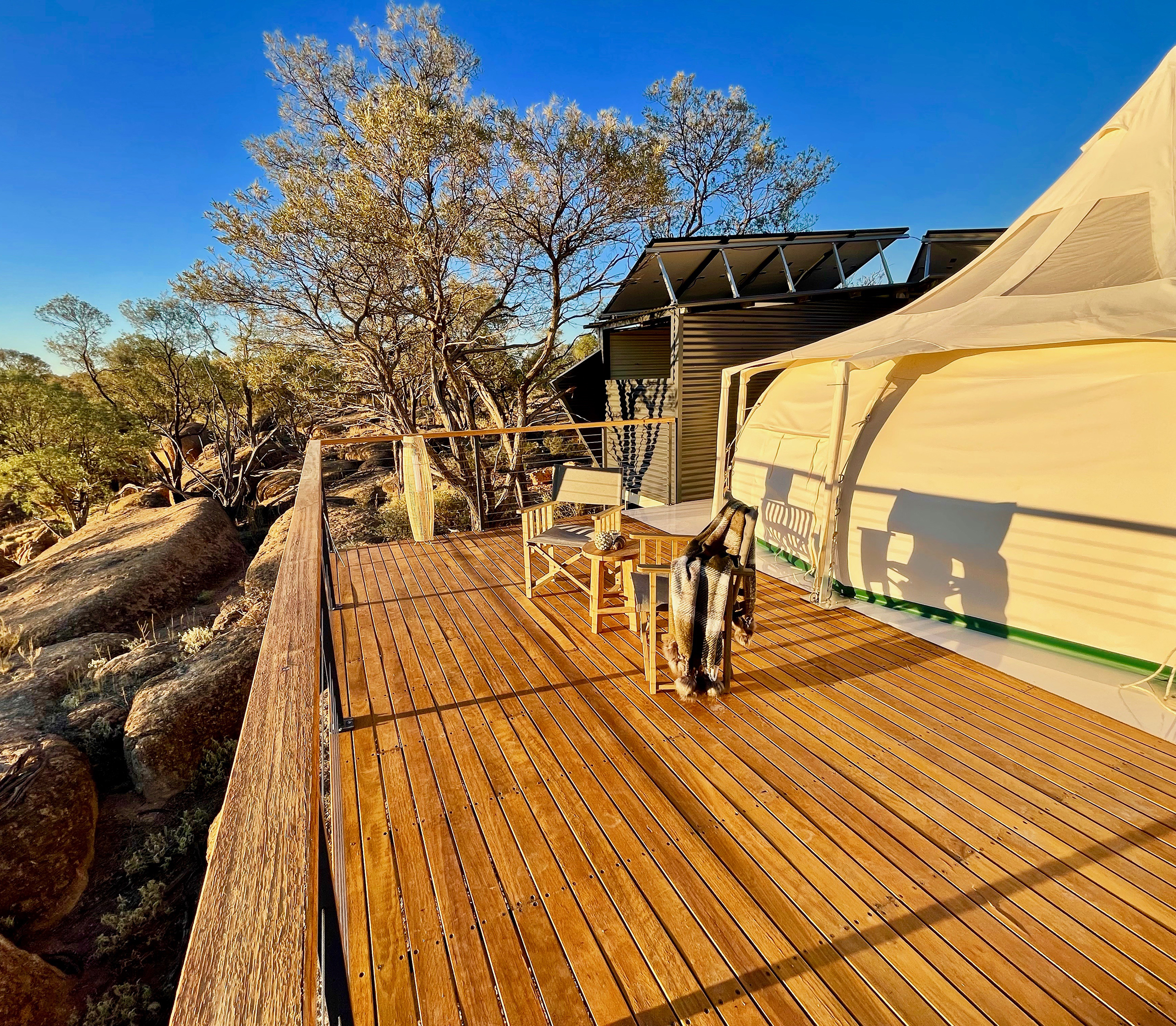 The 6 unique tent camp exudes "it's very own Outback Experience like no other" ensuring that guests are introduced to the sights and sounds of this spectacular environment in relative style, remoteness and exclusivity.
Each tent with an outback view shower sits like a luxury capsule within the surrounding bush, with a focus on the key home comforts: a supremely comfortable king size bed, good wholesome food, fine wines, spirits and mixers.
It is the soft touches that surprise in this remote outback location and the understated quality is very much in tune with the environment.
The range of experiences have been designed to make the most of your stay whilst at Rangelands Outback Camp. All tours offered have been selected so you'll take in all there is to see in this amazing location in the time you have. Expect to be busy for the duration of your stay.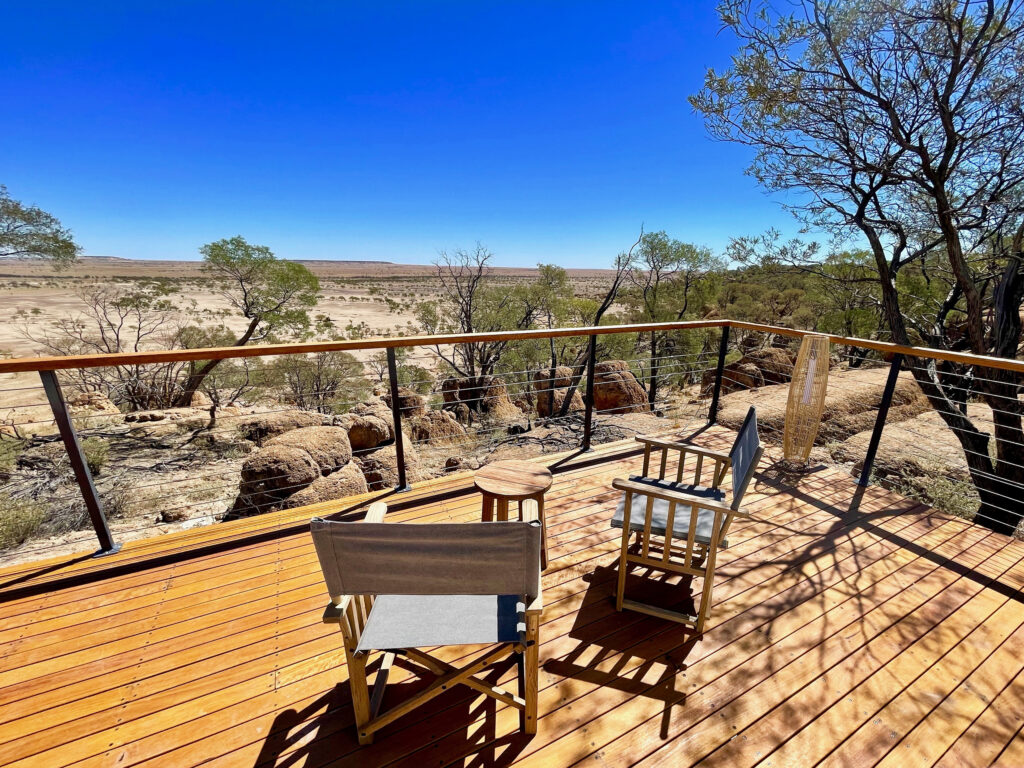 Phone:
0411 884 499
+61 411 884 499