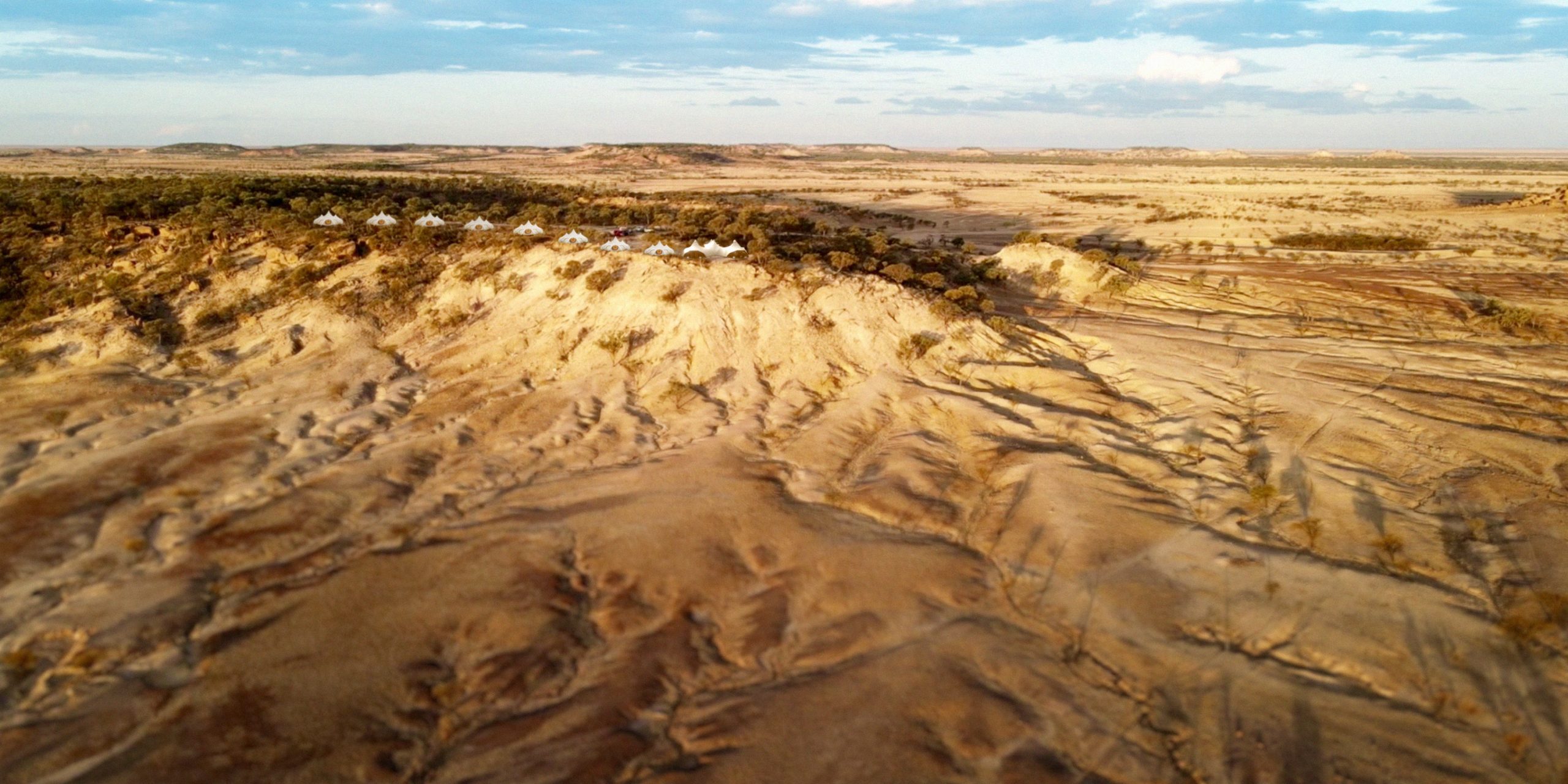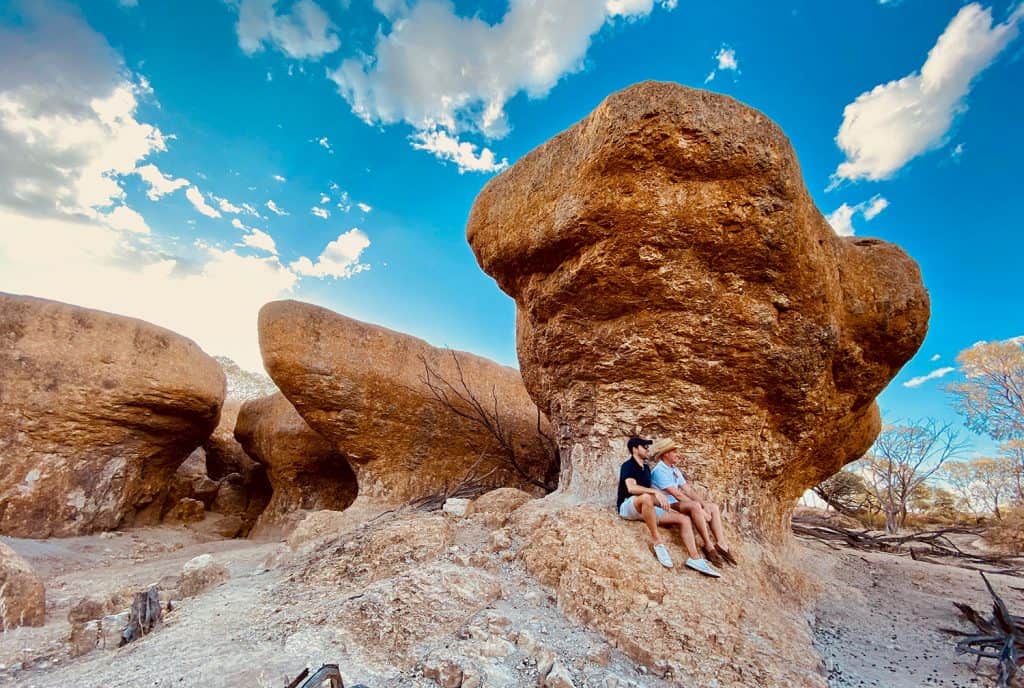 The Remotest Aussie Outback Adventure
95 Million Years In The Making.
Your luxury tented stay will take you back millions of years to when Outback Australia was an ocean and the earth was inhabited by monster dinosaurs.
Rangelands Outback Camp is An Exclusive Six Tent Camp For Only Twelve (Max) Pampered People.
You'll get to immerse yourself in the true outback story of what earth was like millions of years ago but in 21st-century style.
Each luxury supersize tent has a king size bed with top designer comforts and touches of the lands indigenous heritage.
The unique 'stargazer' roof will allow you to fall asleep counting stars or watching satellites zoom across the night sky.
Your rustic outback bathroom allows you to experience an outside shower with a spectacular landscape view.
Our gourmet chef will satisfy your appetite with 5 star meals that stay in touch with our outback culture and local herbs & spices
We have crafted a 4 day / 3 night visit to give you a maximum adventure of "Dinosaur Country" – Winton, QLD Australia.
Phone:
0411 884 499
+61 411 884 499