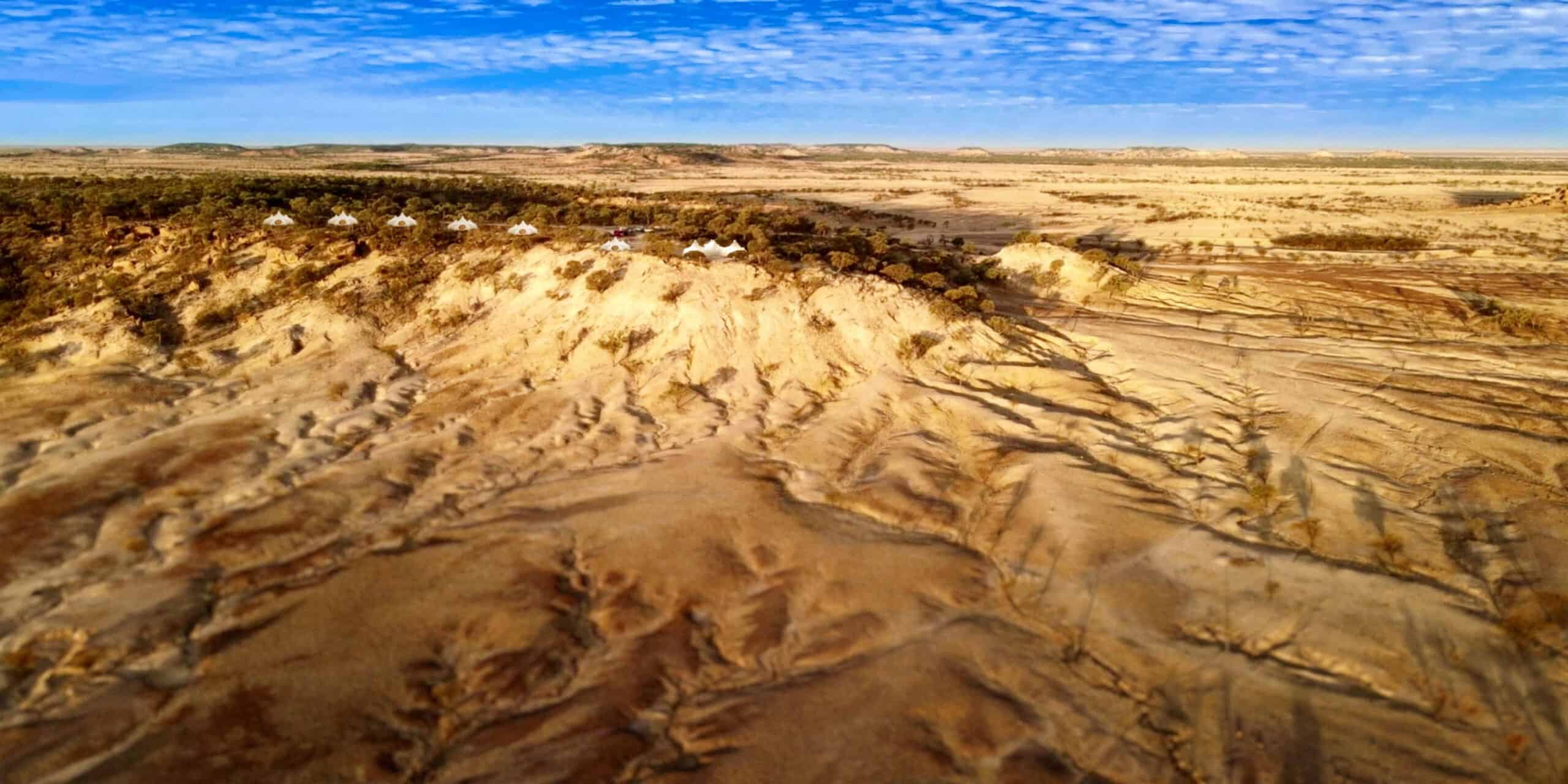 The Ultimate Outback Experience
95 Million Years In The Making.
Your luxury tented stay will take you back millions of years to when Outback Australia was an ocean and the earth was inhabited by massive dinosaurs.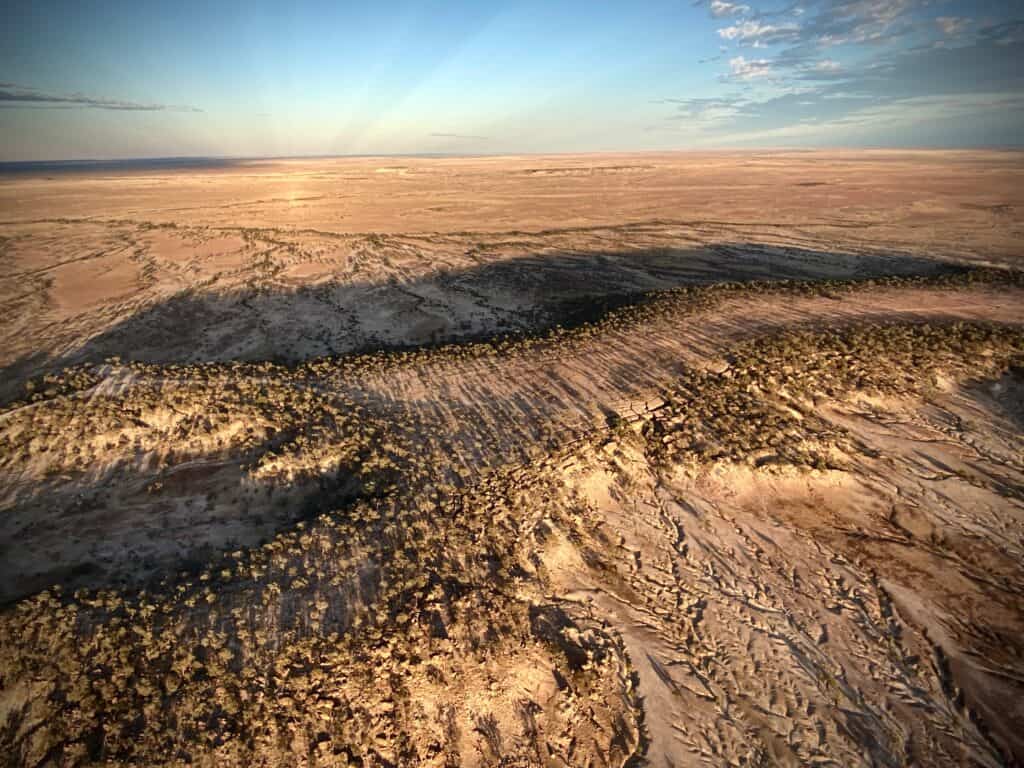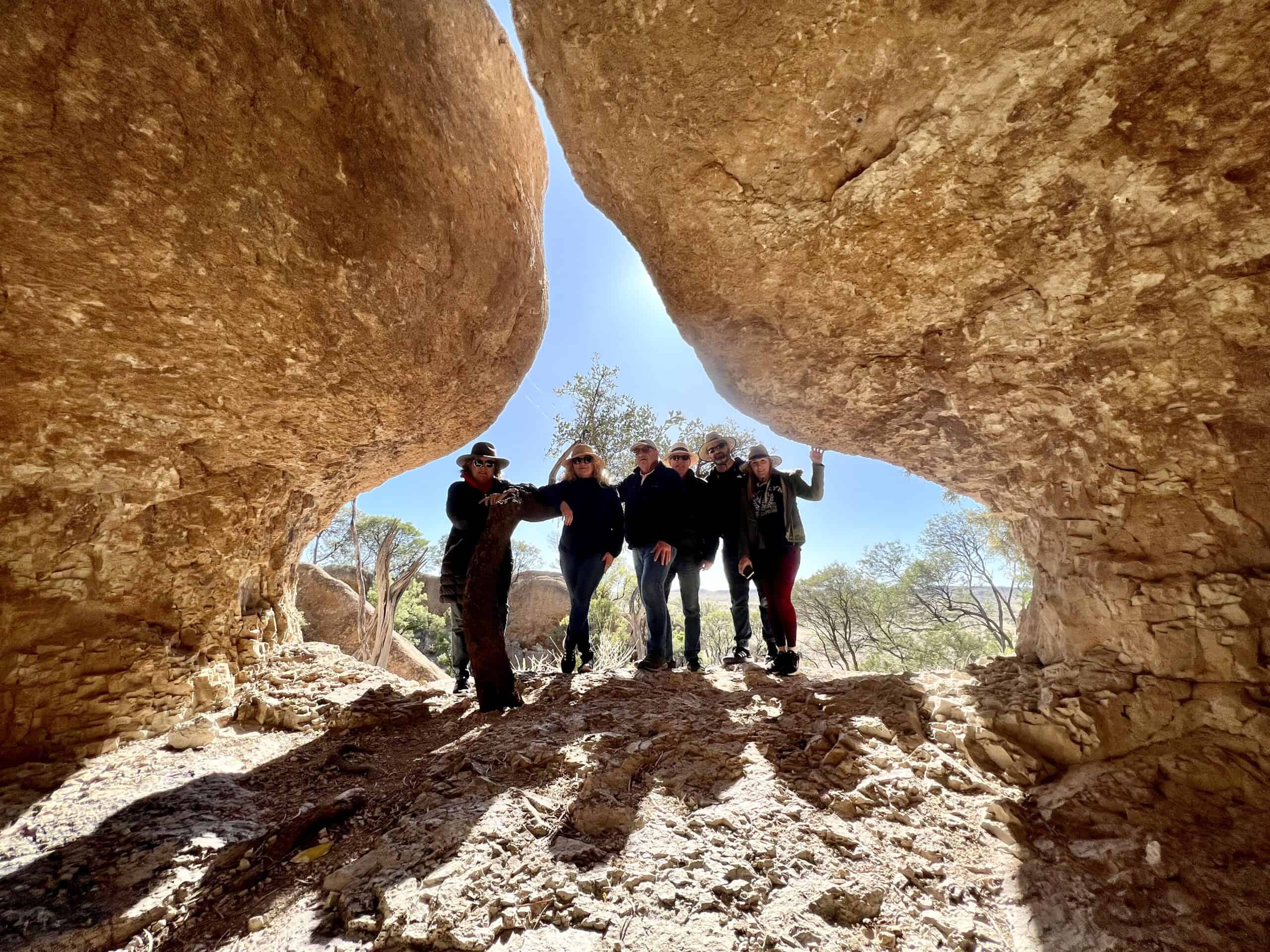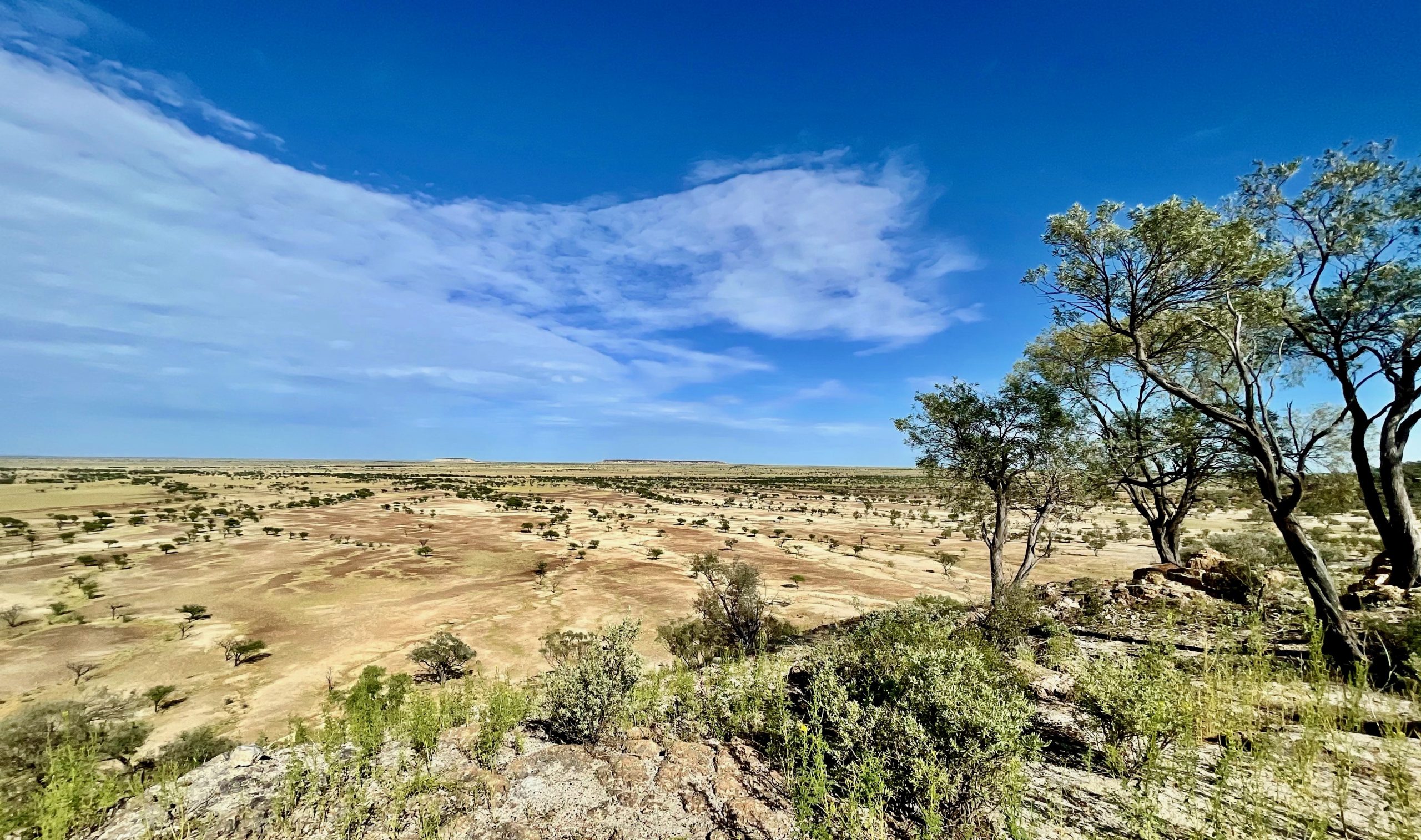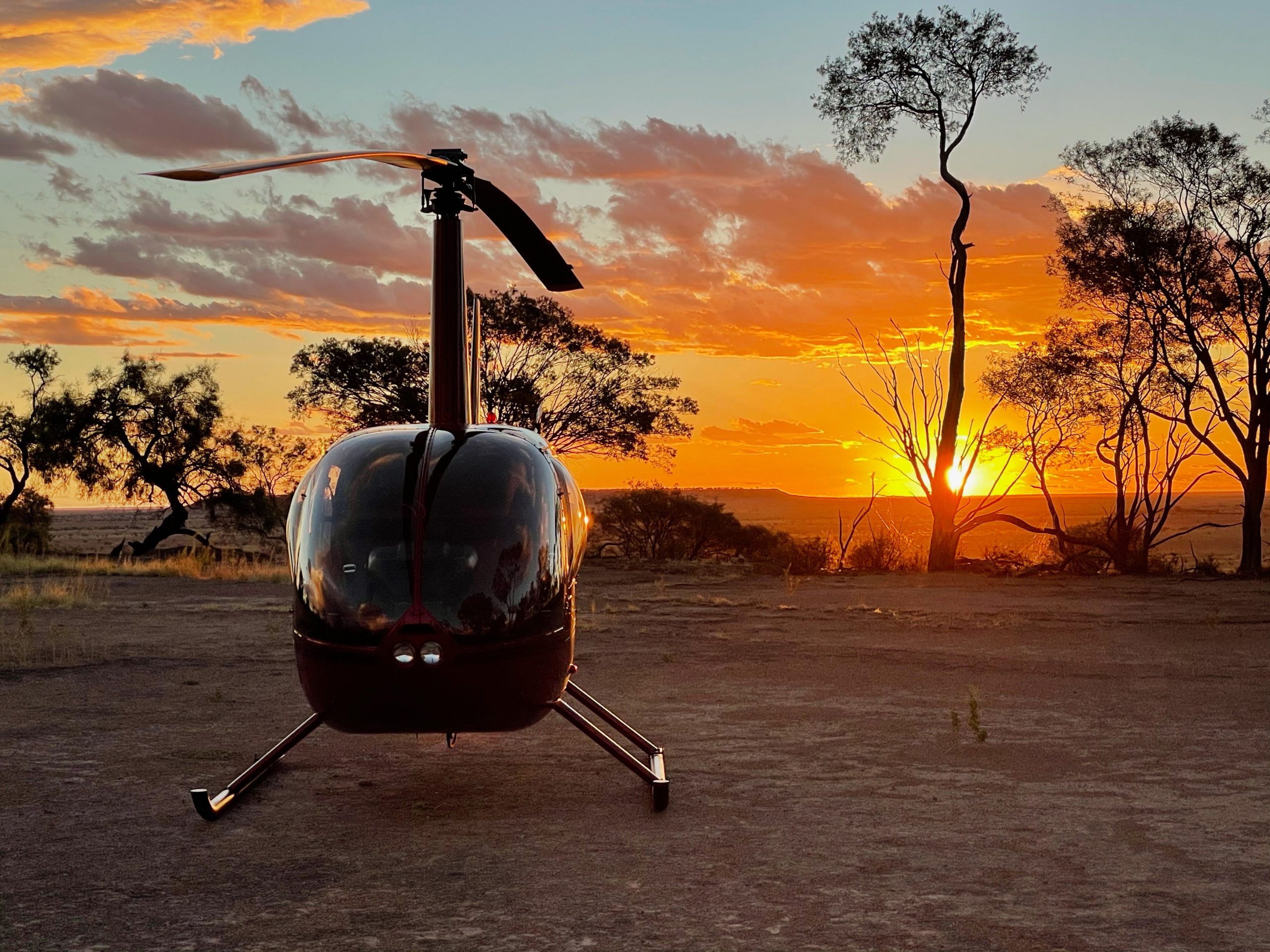 Rangelands Outback Camp is an exclusive luxury tented camp catering to just 12 pampered adult guests.
Immerse yourself in the true outback story of what earth was like millions of years ago but in 21st century style & comfort.
Each of the supersized tents includes a luxurious king size bed with top designer comforts and touches of the land's heritage.
Your spacious ensuite bathroom features a gorgeous rainwater shower with a spectacular outback view.
Our gourmet chef will satisfy your appetite with delicious meals that stay in touch with our outback culture and preferences for local produce.
Rangelands Outback Camp is located on top of a jump up or mesa on Rangelands Station, a working cattle property 10km north of Winton, Queensland, Australia. The Winton Shire covers 53,935 square kilometres and has a population of a mere 1,600 people. It is the centre of an important cattle and sheep raising region of predominantly flat semi-arid land known as the Channel Country.
How long should you stay?
We recommend at least a 3 to 4 night visit to give you time to explore "Dinosaur Country" Winton, QLD Australia.